Overview
The messages allow you to create a login banner which will be displayed to any administrator on the first login into XTENDISE. The administrator will need to confirm that he has read the message. This feature can be used to inform other administrators about planned upgrades or other important information.
To configure a new message, navigate to Administration -> Messages . Click on New Message.
Fill the following fields:
Message - The actual message displayed to administrators
To - Specify comma-separated Active Directory groups or usernames. These users will receive the message. Leave this field empty to display the message to all XTENDISE administrators.
Received - Do not fill this field. This field will be populated automatically with users who have read the message. If you delete a username, the user will receive the message again.
Active - If the active checkbox is not checked, the message will not be displayed to any user. The message will also be deleted from the message inbox. The message will be also disabled after expiration.
Expiration (Optional) - Specify the expiration date. The message will not be displayed when expired and will also be removed from the message inbox.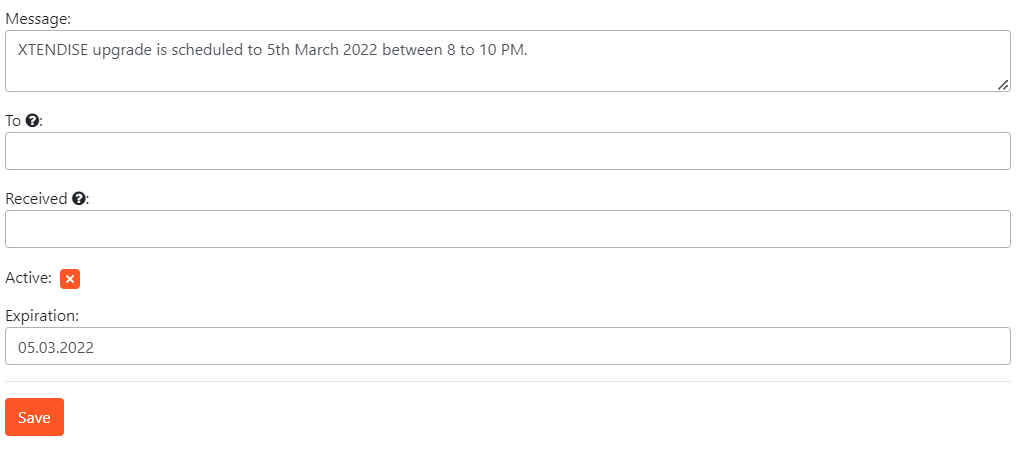 The message will be displayed on the first login.

Message Acceptance
Every message requires acceptance by XTENDISE administrators.
---
What's Next